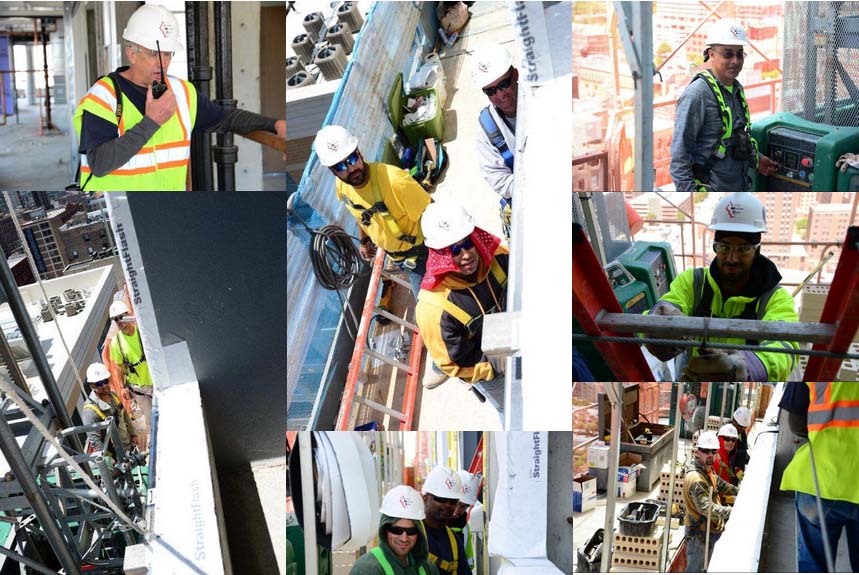 WE ARE NOW ACCEPTING APPLICATIONS
To be considered for employment with Illinois Masonry Corp., you must be affiliated, and in good standing with a local labor union.
Please submit resumes to jobs@illinoismasonry.com
Please note that Illinois Masonry Corp. strives to comply with all federal, state and local regulations. All applicants considered for employment will be required to submit to drug testing and background checks.
Illinois Masonry Corp. is a proud to be partnered with local labor unions representing bricklayers, laborers and operating engineers throughout the Chicago land area and surrounding communities.
We are always looking to strengthen our workforce with qualified, skilled craftsmen.
CONTINUOUS IMPROVEMENT IS OUR COMMITMENT TO QUALITY
We welcome and encourage those interested in a career in masonry to contact any of the following for information on apprenticeships and/or training:
Bricklayers Local 21 Apprenticeship and Training:
1950 W. 43rd Street
Chicago, IL 60609
Ph: 773/650-9002
Fax: 773/650-1068
District Council Training Center:
2140 Corporate Drive
Addison, IL 60101
Ph: 630/953-0835
Fax: 630/953-2106
Chicagoland Laborer's Training and Apprentice Center:
1200 Old Gary Avenue
Carol Stream, IL 60188
Ph: 630/653-0006
Fax: 630/653-2762
I.U.O.E Local 150 Apprenticeship and Skill Improvement Program:
19800 West Arsenal Road
Wilmington, IL 60481
Ph: 815/722-3201
Fax: 815/423-5749
Careers
September 25, 2018